What is a Tricktionary?
It's like a dictionary - but for Hula Hoop Tricks!
In this hula hoop masterclass, you will be guided step-by-step by an experienced teacher and professional hula hooper as we explore all things Double Hoops!
Are you dreaming of starting your double hoop journey?
This course has everything you need to master double hoops; Even if you've never picked up a second hoop before.
From drills & foundation moves, double isolations, double tech, weaves, windmill, CAPS, ocho grip tricks and SO MUCH MORE!
Our Tricktionary is the perfect tool for hoopers of all ages and skill levels. This course is best for anyone who is ready to embark on their double hoop journey for the first time as well as current hoopers ready to level up their double flow!
As always, we'll start with a stretch and then helpful tips and tricks for this course. Then we'll build a strong understanding of foundational moves in the DRILLS videos. And then the real fun starts as we explore a variety of double hoop tricks and skills.
Each trick will be explained in it's own comprehensive tutorial including on screen text and graphics, complete with troubleshooting, slow motion and additional variations.
Once you finish this course, you'll be a confident double hooper with an arsenal of new skills! You'll get a certificate to prove it.
Once you purchase, you get instant access and keep the course material forever!
Hi! I'm Amy Neel, aka @Amy_Performs and I'll be your coach!
Amy Neel is a mother of two girls as well as a professional hoop dance performer. She spent eight years in the corporate world as a sales and marketing executive. She started hoop dancing as a way to get fit after having children, but on her journey to fitness, she found her passion for hoop dance. She left her corporate life behind to become co-owner of Mad About Hoops. She loves sharing her passion for health and hooping with people of all ages and skill levels. She has performed for Houston's SuperBowl Live in 2017 and is a regular performer for Freedom Over Texas, Houston's Thanksgiving Day Parade, and The Children's Museum of Houston just to name a few. Amy currently resides in Houston, TX, and is the Regional Director for Mad About Hoops operations in Texas and Co-founder of The High Altitude Hoop Retreat in Jamestown, Co.
Learn more about Amy and see her full resume and demo videos by visiting her website.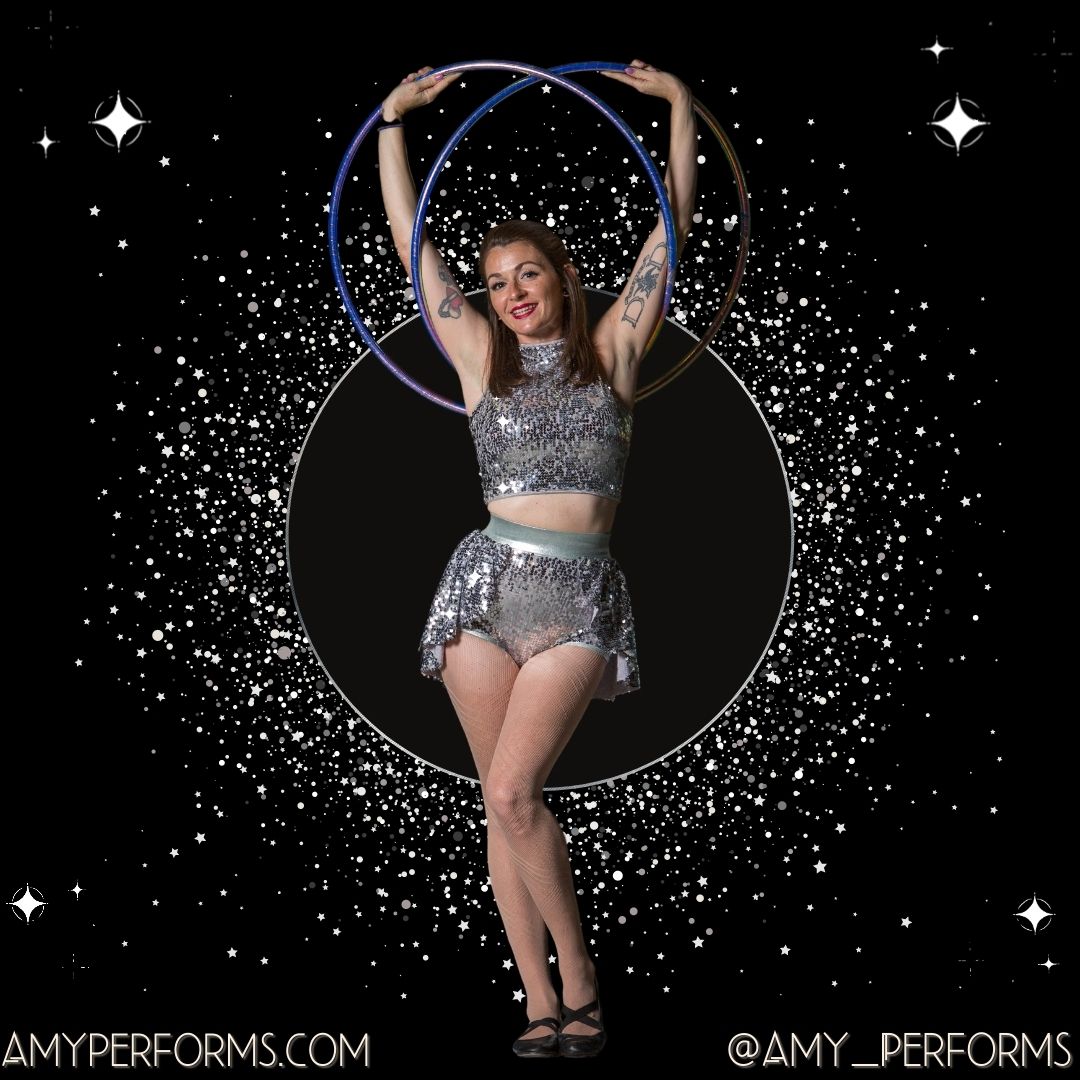 View our other available Tricktionary Courses