What is a Tricktionary?
It's like a dictionary - but for Hula Hoop Tricks!
In this hula hoop masterclass, you will be guided step-by-step by professional hula hoopers on the journey of a lifetime.
Where to, you ask?
We're going on an on-body odyssey.
We will start off with foundational moves like hooping around your waist and fancy hoop pick ups. Then we will move on to upper body skills and lower body skills including angled hooping, one leg hooping and more!
Each trick will be explained in it's own comprehensive tutorial, complete with troubleshooting, slow motion and additional variations of each move plus helpful tips and combos!
Once you finish this course, you'll be able a confident body-rocking hoop star! And you'll get a certificate to prove it.
Our Tricktionary is the perfect tool for hoopers of all ages and skill levels. The On-Body Odyssey series is the best course for anyone who is ready to embark on their hoop journey or ready to current hoopers ready to level up their on-body flow.
Once you purchase, you get instant access and keep the course material forever!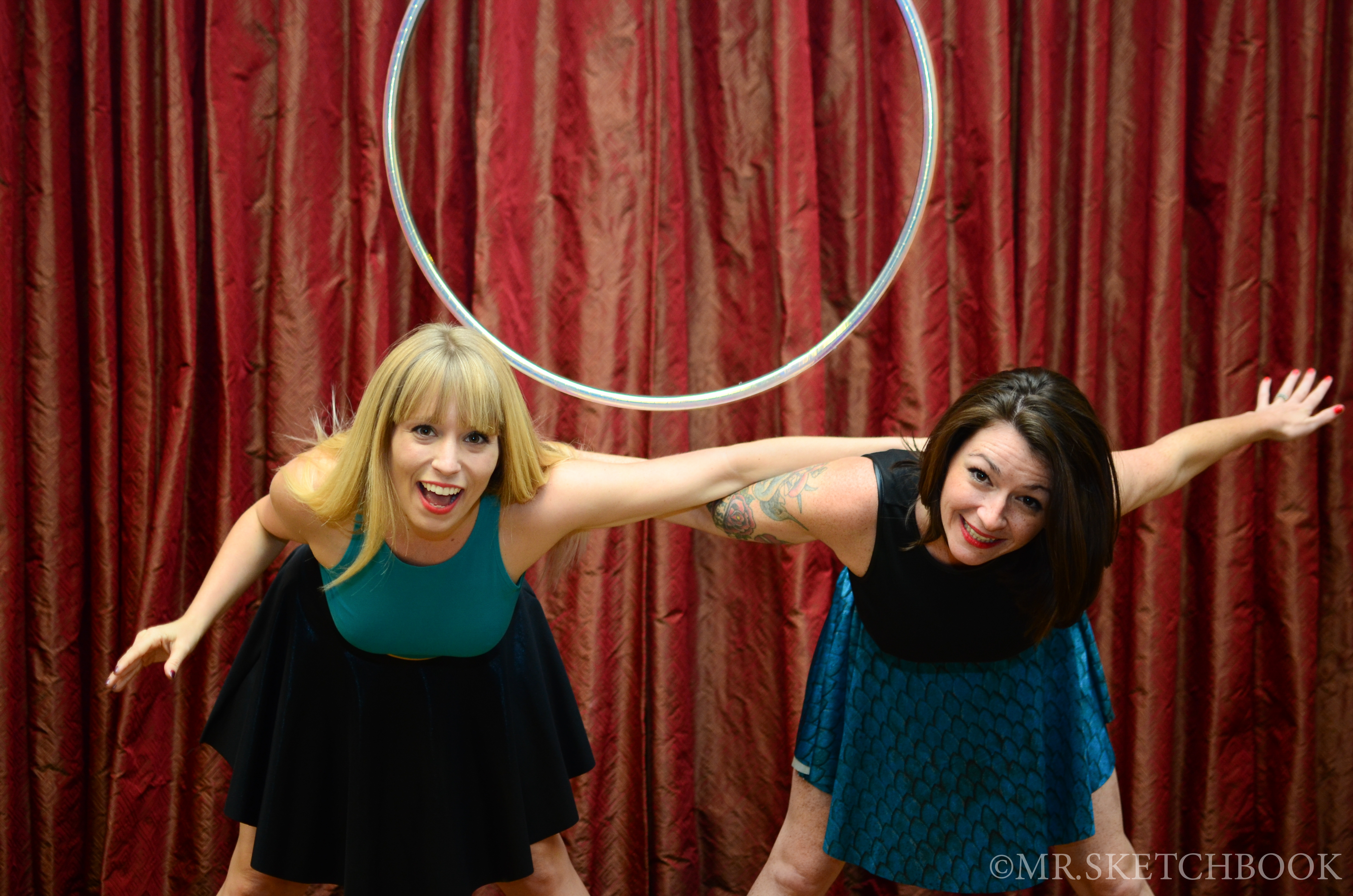 Hi, We're Madison & Amy, and we'll be your instructors.
Between the two of us, we have over 18 years of professional hula hoop experience. We have performed at amazing events like 'SuperBowl Live' and countless halftime shows for NBA & MLS games. We've even been featured on TV!
In addition to performing, we love sharing our love and knowledge of hooping. We have taught thousands of students over the years and we are so glad to be teaching YOU!
Thank you for inviting us to be a part of your hoop journey.
Let us know how we can help you!