Current and upcoming courses from Mad About Hoops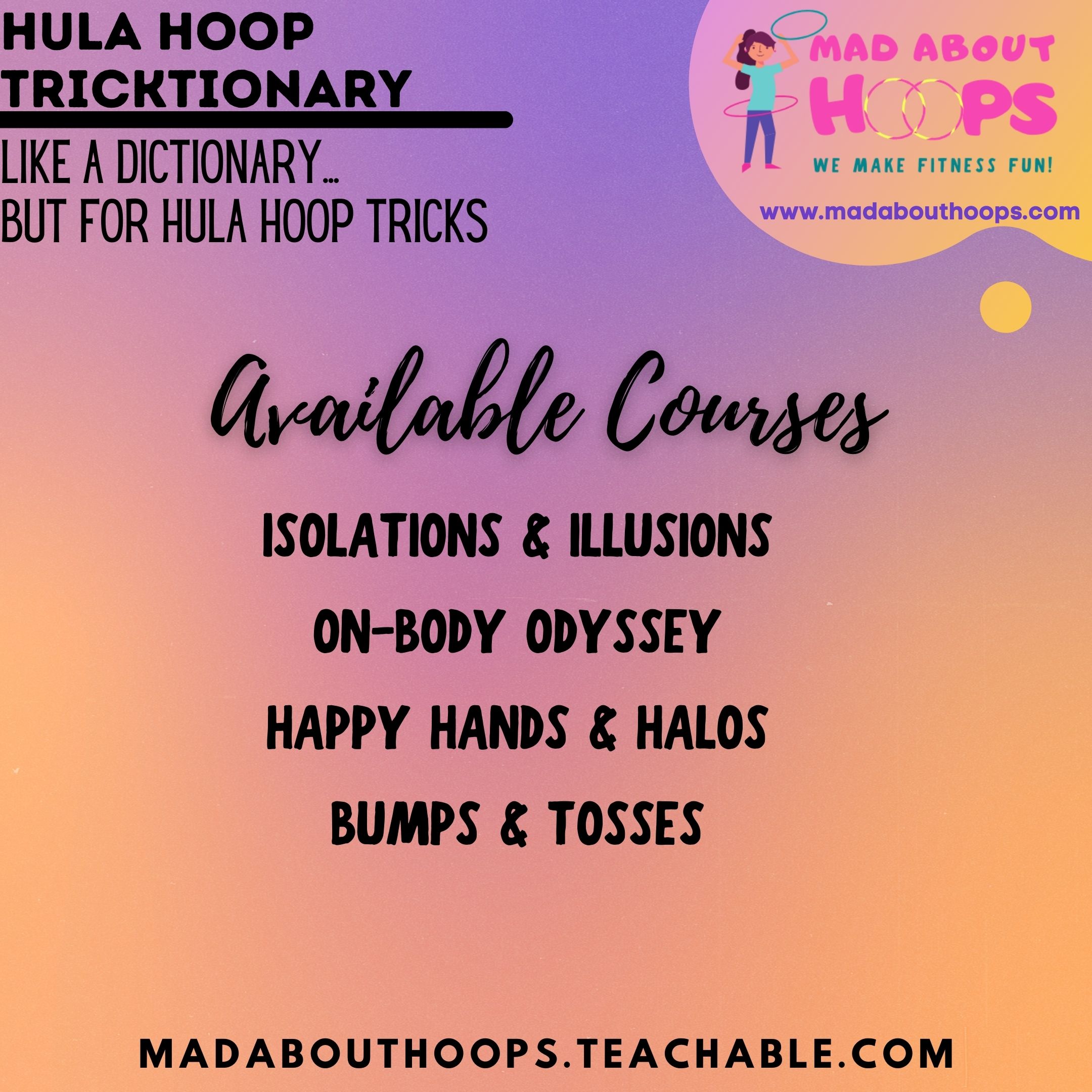 Available Tricktionary courses.
Our tricktionary is a video series made for hoopers. It's like a dictionary, but for hoop tricks!
Available Courses:
Bumps & Tosses
Happy Hands & Halos
On-Body Odyssey
Isolations & Illusions
Escalators, Wedgies and Folds coming 11/27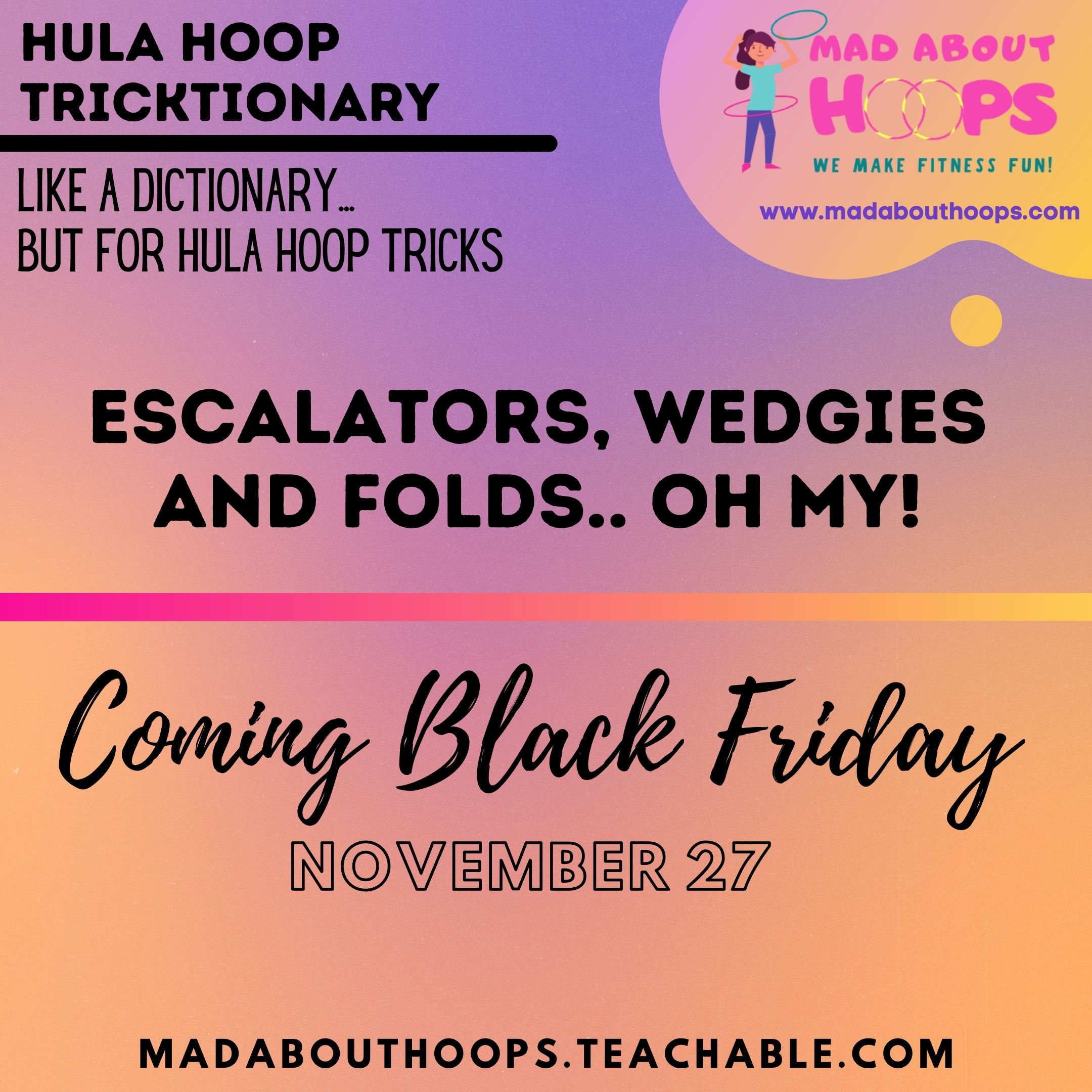 Tricktionary: Escalators, Wedgies and Folds ... OH MY!
Our latest addition to our Tricktionary series. Dive into this all levels hoop masterclass as we explore Escalators, Wedgies and Folds...OH MY! Learn over 30 tricks, starting with the foundational skills and moving through advanced variations plus combos, helpful tips and more!
Coming 12pm CST 11/27/20.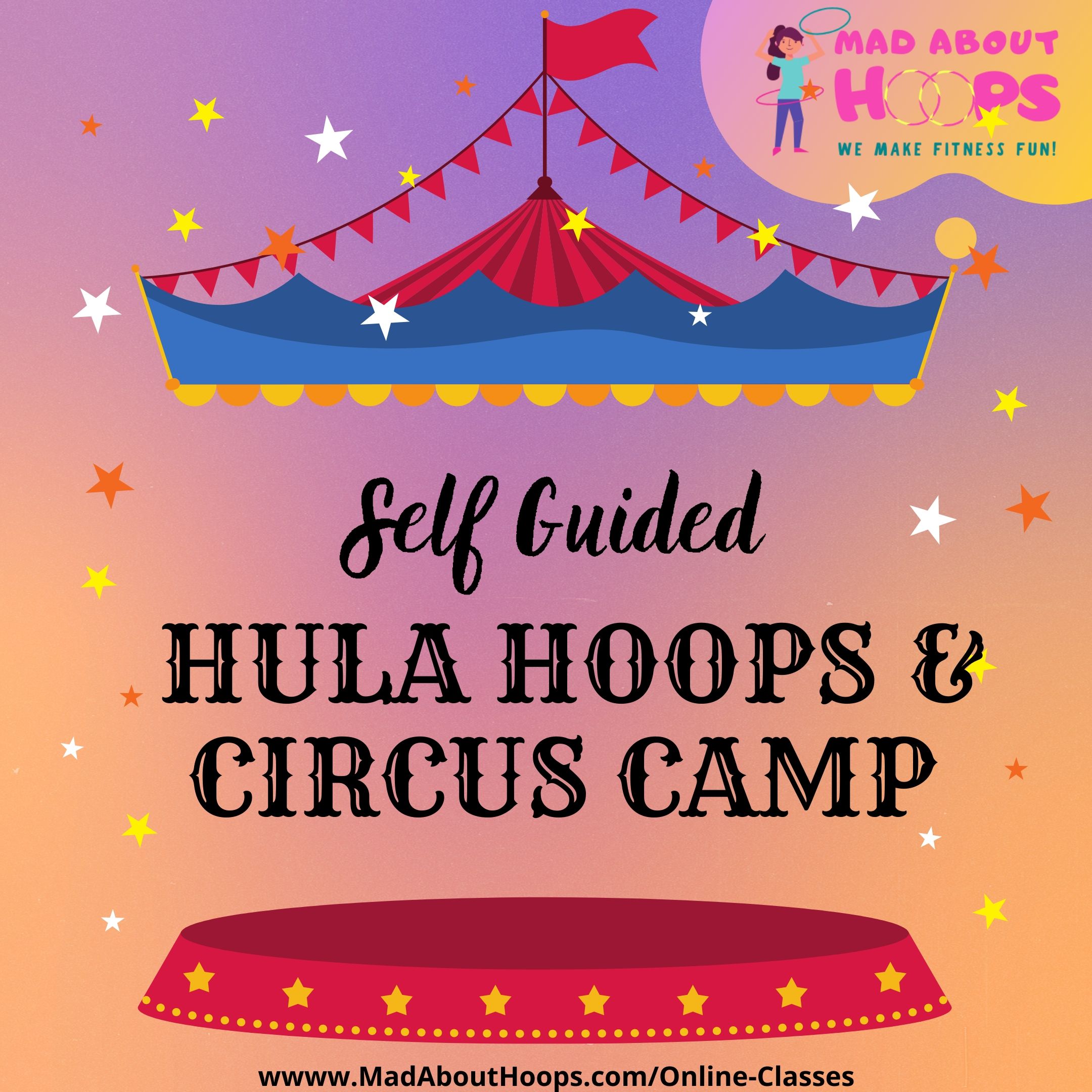 Hula Hoops & Circus Camp
8 days of hoop lessons, 2 full routines. Crafts, circus lessons and stories each day! Learn all the skills to put on your own living room circus!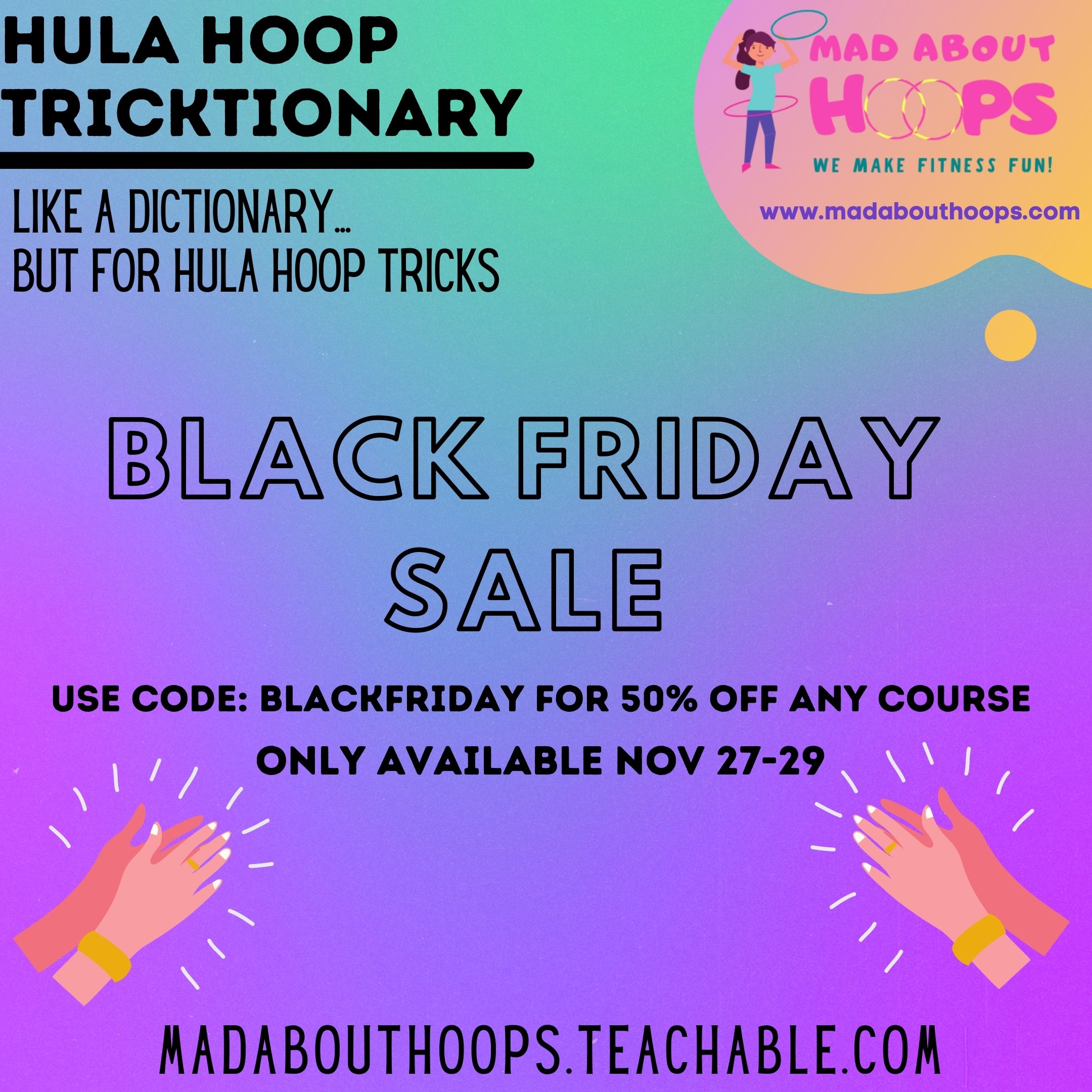 HUGE BLACK FRIDAY SALE
Don't miss your chance to get all of our Mad About Hoops courses for 50% off!
Use code 'BLACKFRIDAY' at checkout.
Hurry, this offer is only valid 11/27 - 11/29.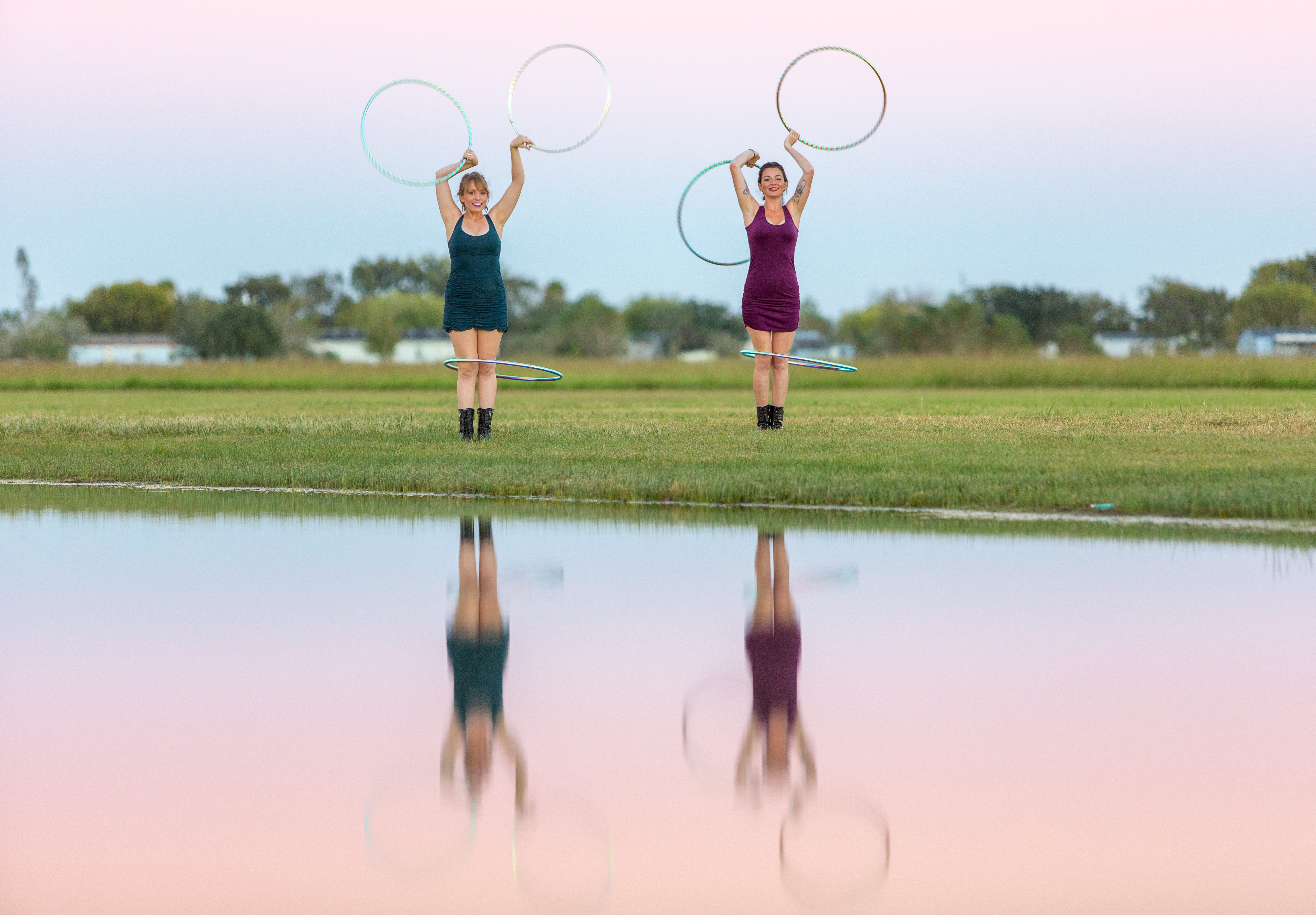 Meet your Instructors!
Miss Madison & Miss Amy co-own Mad About Hoops and have been teaching and performing together as circus style hula hoopers since 2015!
We can't wait to share our hula hoop and circus skills with you!
Find us online:
@MadAboutHoops
@Amy_Performs
@MadisoneWiggin
Amy & Madisions Hoop Troupe Hustletown Hoopers
Our Mad About Hoops Kids performing for MLS Houston Dynamo