Current and upcoming courses from Mad About Hoops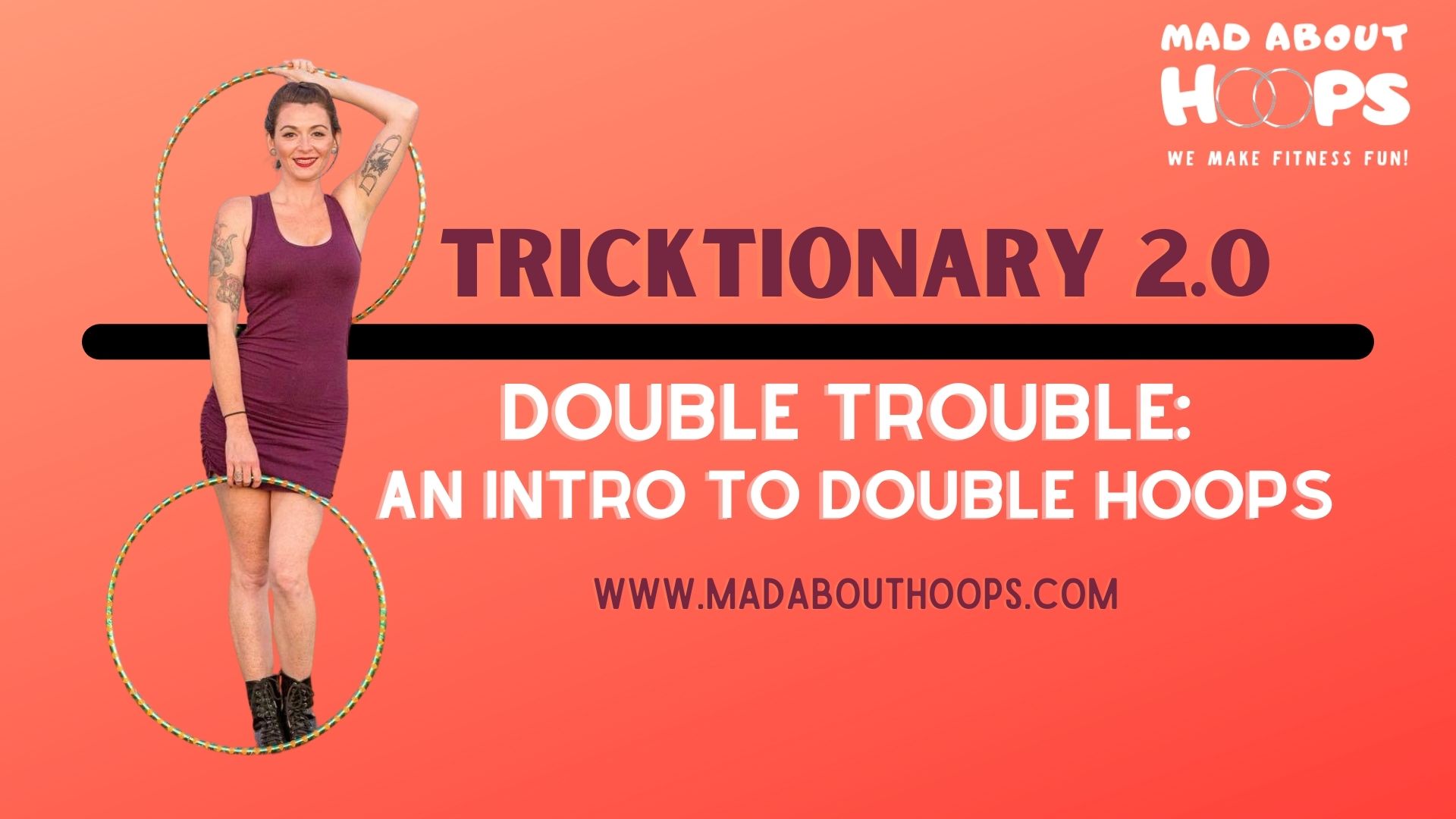 Dreaming of starting your double hoop journey??
Tricktionary 2.0 OUT NOW!
40+ double hoop tricks + drills, helpful tips with slow-motion, on screen tips and graphics to help you succeed!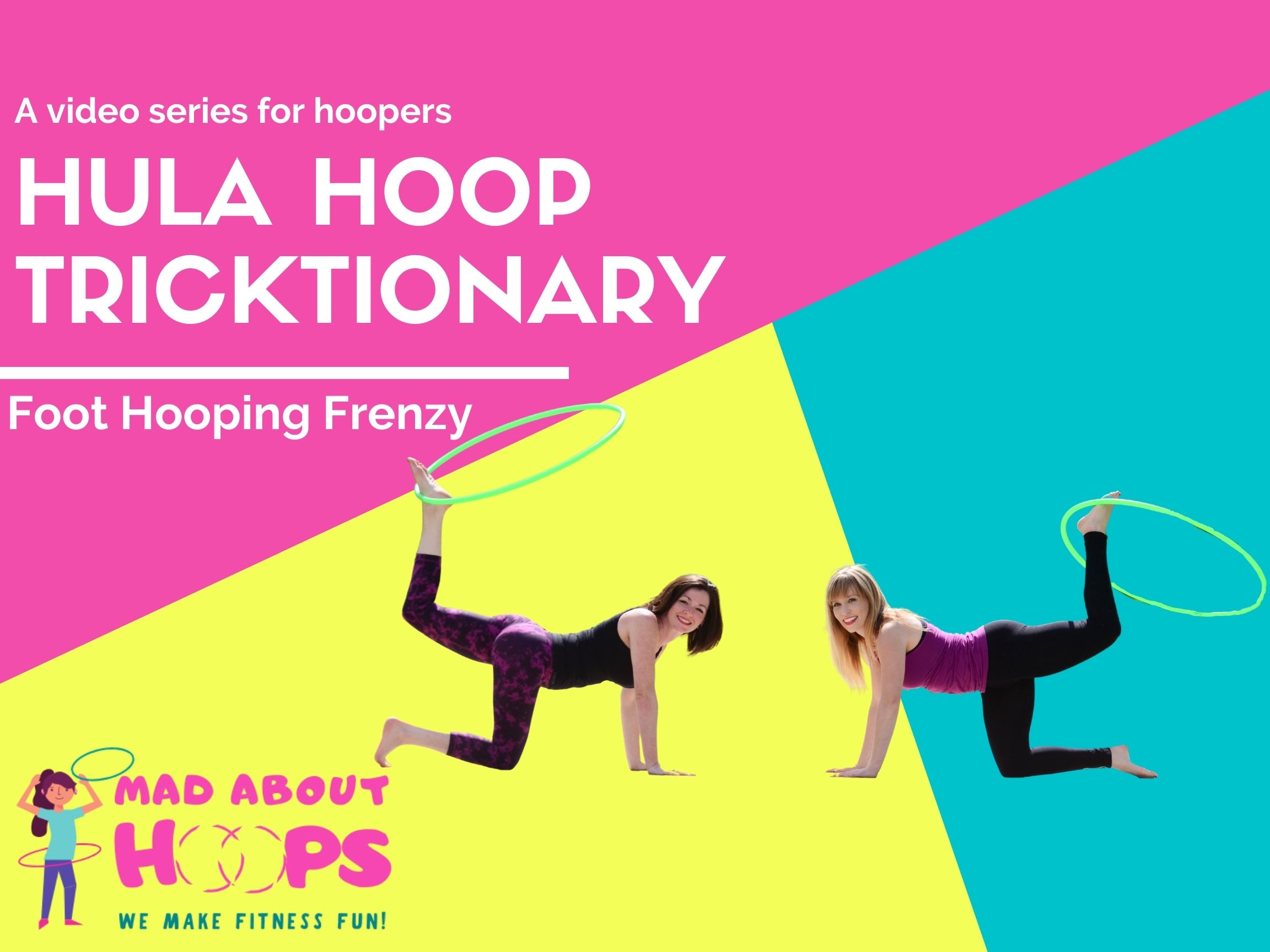 Foot Hooping Frenzy!
Join Coach Madison into the magical world of Foot Hooping!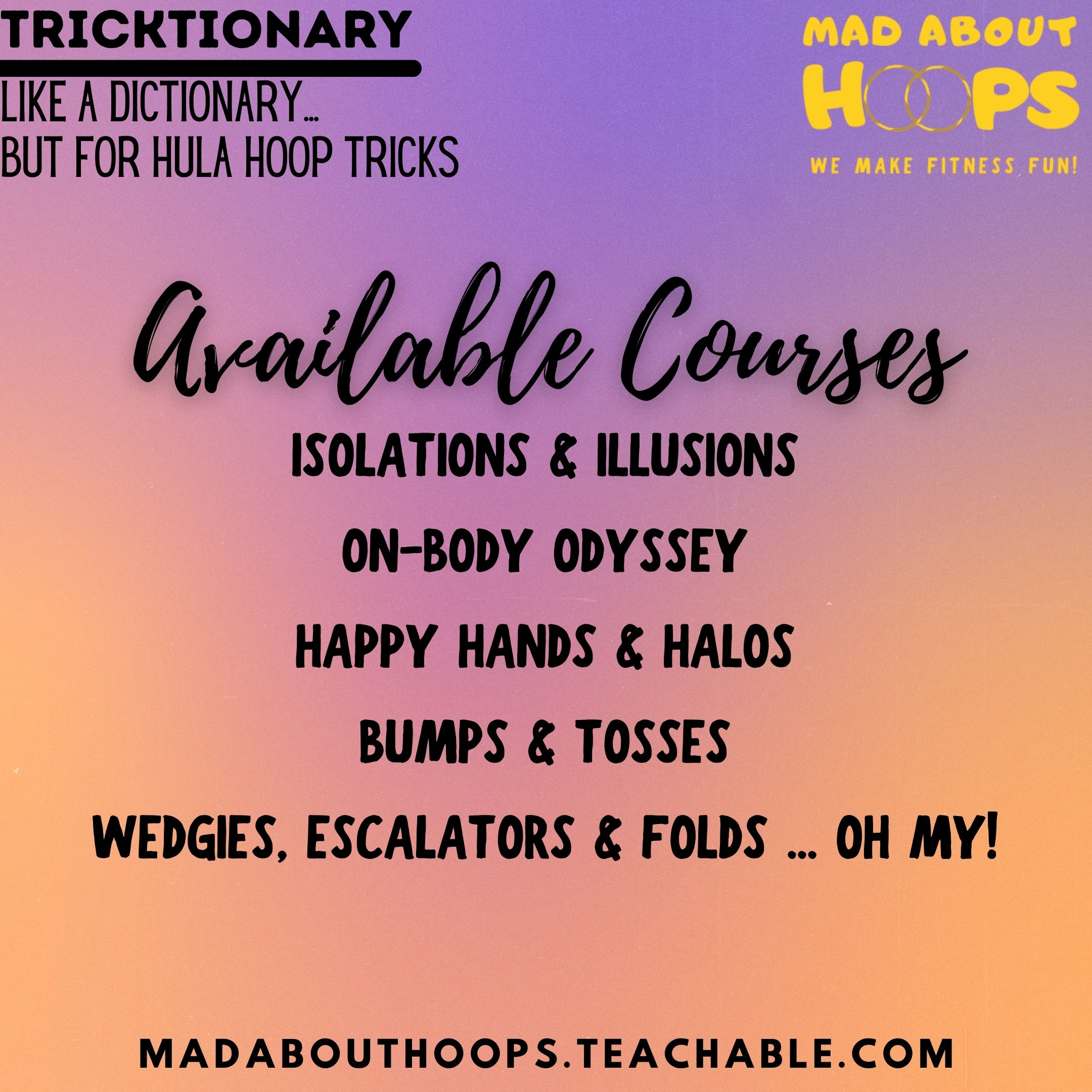 Available Tricktionary courses.
Our tricktionary is a video series made for hoopers. It's like a dictionary, but for hoop tricks!
Available Courses:
Bumps & Tosses
Happy Hands & Halos
On-Body Odyssey
Isolations & Illusions
Escalators, Wedgies and Folds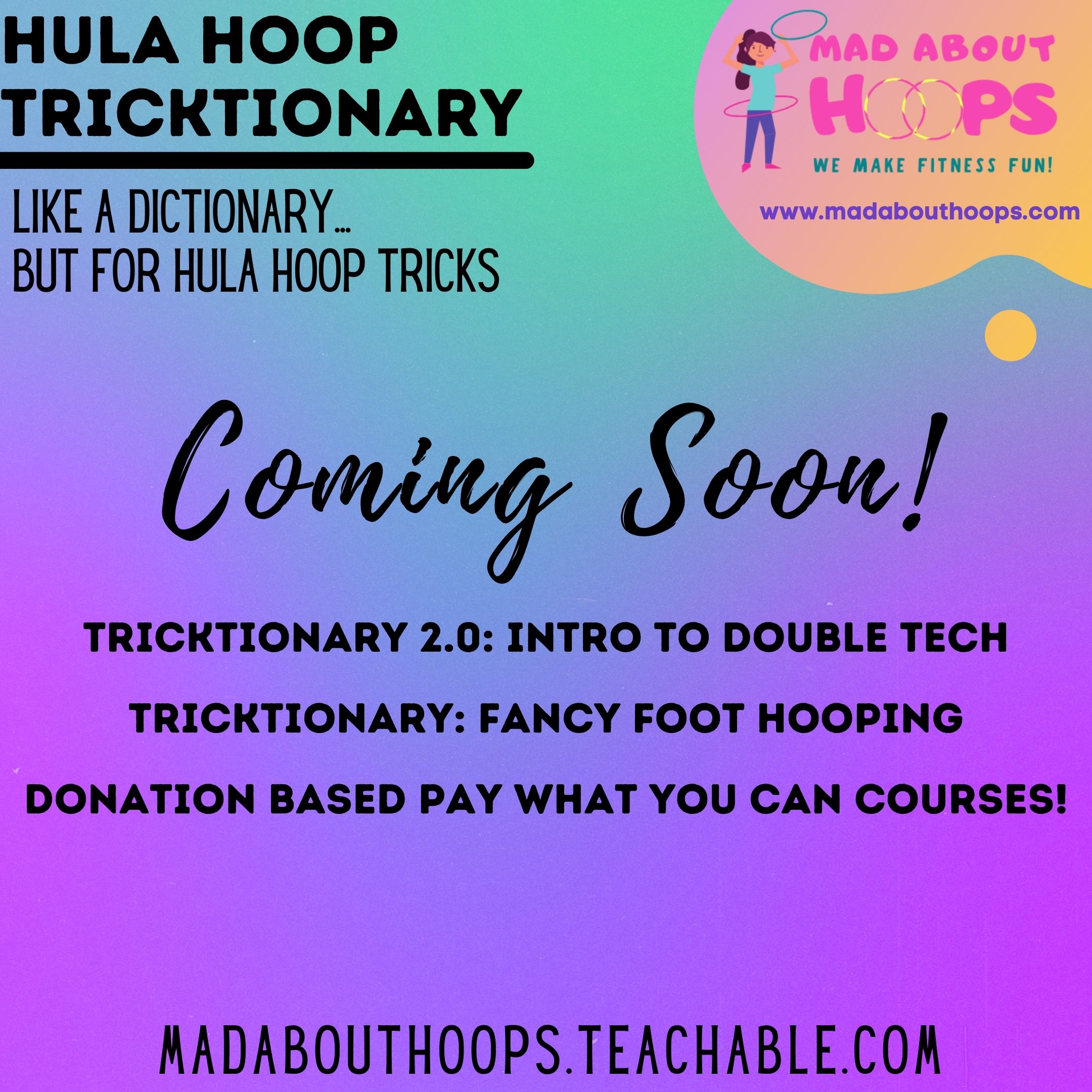 Coming Soon
We're working hard on new courses for you!
Keep an eye out for our Tricktionary 2.0 series, all about double hoops! Fancy foot hooping and so many more!
Also, check out our pay what you can / donation based workshops, too!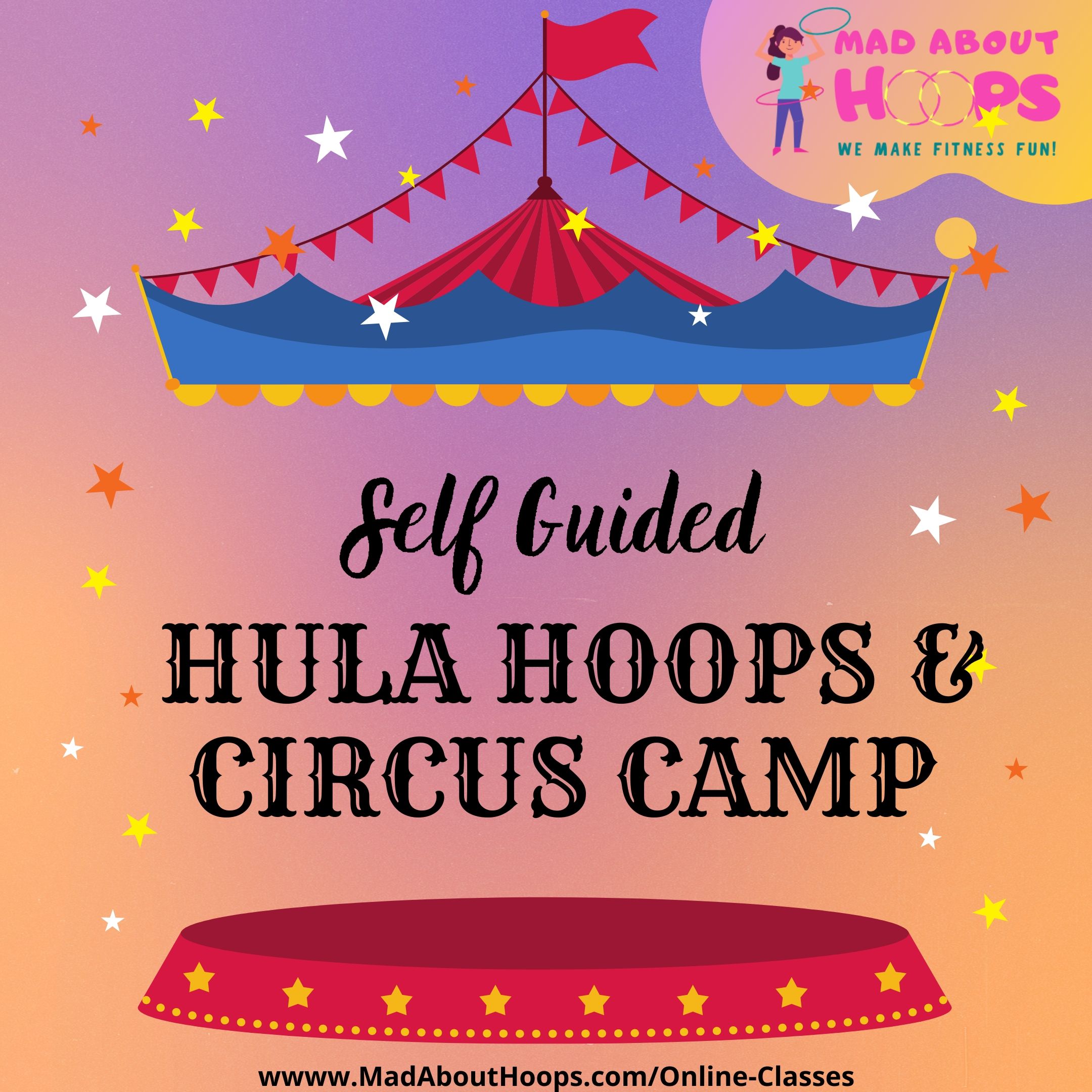 Hula Hoops & Circus Camp
8 days of hoop lessons, 2 full routines. Crafts, circus lessons and stories each day! Learn all the skills to put on your own living room circus!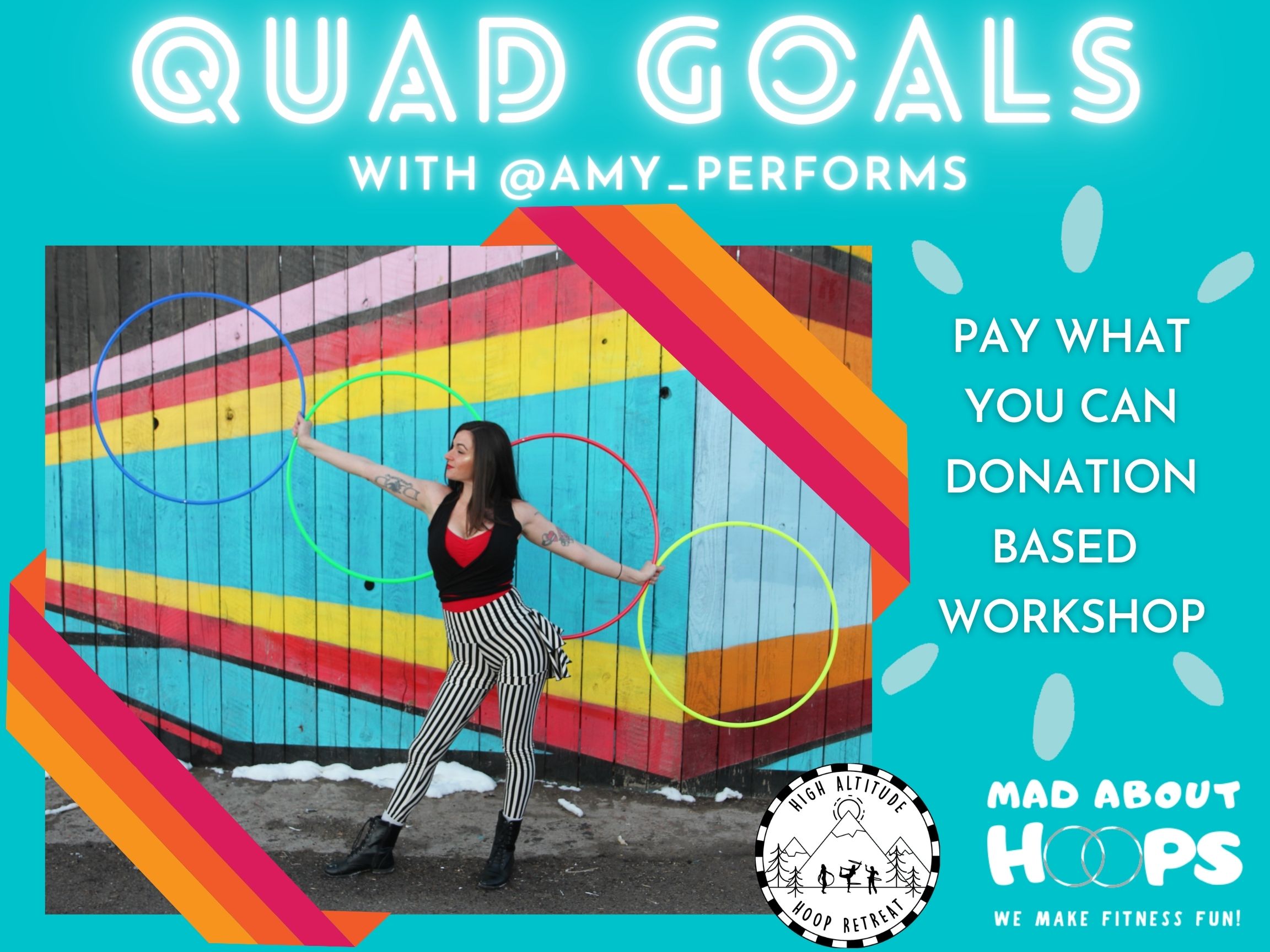 Pay what you can classes headed your way! Get access to incredible hoop courses for as little as $1.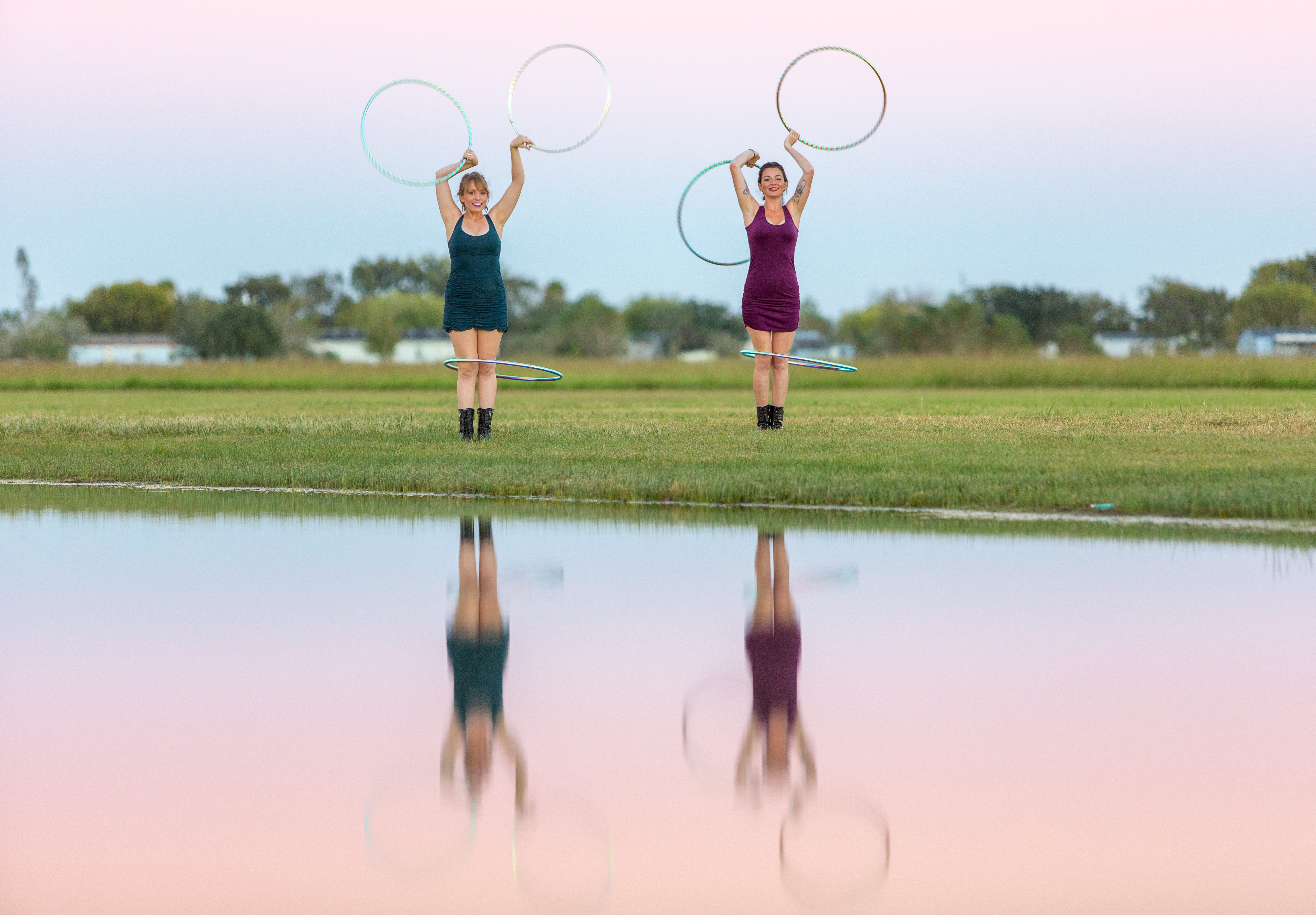 Meet your Instructors!
Miss Madison & Miss Amy co-own Mad About Hoops and have been teaching and performing together as circus style hula hoopers since 2015!
We can't wait to share our hula hoop and circus skills with you!
Find us online:
@MadAboutHoops
@Amy_Performs
@MadisoneWiggin
Amy & Madisions Hoop Troupe Hustletown Hoopers
Our Mad About Hoops Kids performing for MLS Houston Dynamo