What is a Tricktionary?
It's like a dictionary - but for Hula Hoop Tricks!
In this hula hoop masterclass, you will be guided step-by-step by professional hula hoopers on the journey of a lifetime.
Where to, you ask?
We're diving into the magical world of
BUMPS & TOSSES
We will start off with foundational moves like a hand toss and then work into more intricate hoop tricks, like the k-roll and knee bump.
Each trick will be explained in it's own comprehensive tutorial, complete with troubleshooting, slow motion and additional variations of each move plus helpful tips and combos!
Once you finish this course, you'll be able a confident body-rocking hoop star! And you'll get a certificate to prove it.
Our Tricktionary is the perfect tool for hoopers of all ages and skill levels. The Bumps and Tosses series is the best course for anyone who is ready to embark on their hoop journey or ready to current hoopers ready to level up their off body flow!
Once you purchase, you get instant access and keep the course material forever!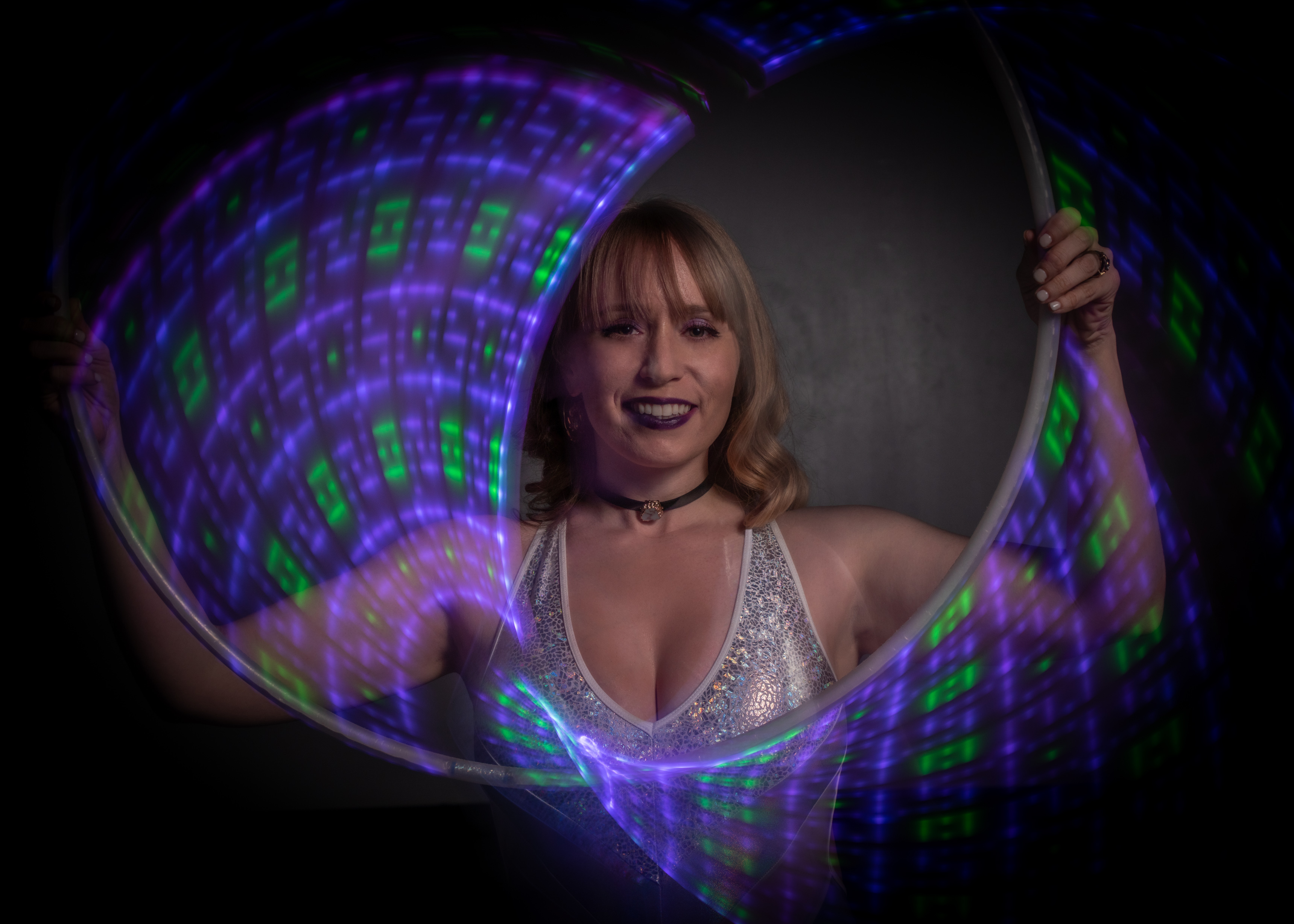 Hi, I'm Madison and I'll be your instructor!
I'm the founder of Mad About Hoops and I'm very passionate about hula hooping. I currently reside in Jamestown, CO and is the Regional Director for Mad About Hoops operations in Colorado. I loves working with children and has worked as an after-school provider and a camp counselor since she was 16 years old. Not only do I love fitness, but hula hooping has helped me lose 20 pounds over the past 4 years.
I've have performed at amazing events like 'SuperBowl Live' and countless halftime shows for NBA & MLS games. We've even been featured on TV!
In addition to performing, I love sharing my love and knowledge of hooping. I've taught thousands of students over the years and I'm so glad to be teaching YOU!
Thank you for inviting me to be a part of your hoop journey and let me know how I can help you!
Follow me on socials @MadisonEWiggin or email me at [email protected]